Swindon & Cricklade Railway
94-106 Peckett 0-4-0ST 'Myrddin' (1967/1939)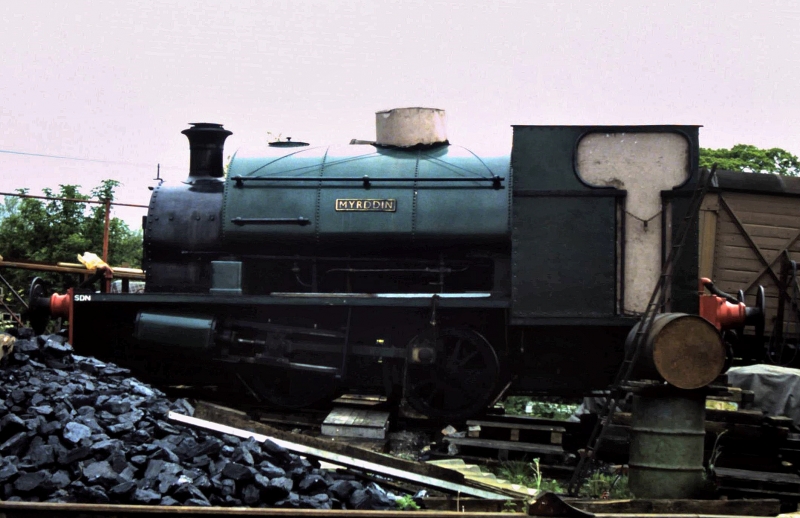 Uploader's Comments
Scan of a slide taken in 1994 and it was an evening shot.

'Myrddin' is a W6-S class locomotive was built by Peckett & Sons in 1939 for Brown Bayley's Steel Works at Sheffield. The loco was preserved by the Merlin Locomotive Group, a group who are based mainly in the North East of England. The locomotive's home railway is the Bowes Railway in Gateshead. However, It first ran under its own steam in preservation in March 1979 at the Gwili Railway and it is currently [2020] on loan to the Telford Steam Railway.

I'm not quite sure how long the loco spent at the Swindon and Cricklade Railway, but in this 1994 snap it looks to be stored and logic suggests it was out of ticket at that time. It would also seem that the loco's name flips between the Anglicised 'Merlin' and the Welsh 'Myrddin'.
Uploaded to Flickr by Clive G' on 29 April 2020
Photo © Clive G', 29 April 2020. Licensed for reuse under this Creative Commons licence