Museum of Rail Travel - Vintage Carriages Trust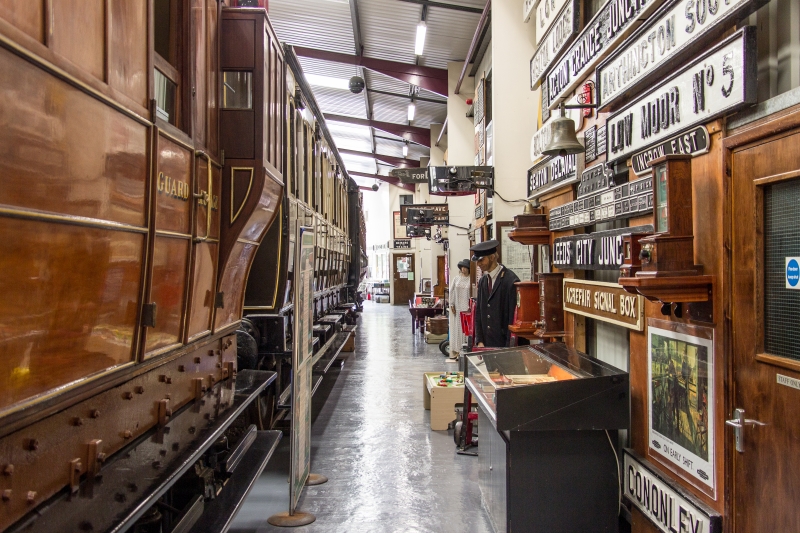 Photo Gallery »
Use two fingers to pan or zoom the map
The Carriage Works is home to one of the finest collections of restored railway carriages in the country. As you walk around the museum you can see carriages dating from 1876 to 1950 highlighting the changes in travel over the years. The oldest carriages show the luxury that First Class passengers could enjoy throughout the Victorian era. The museum is also home to Hudswell Clarke 0-4-0ST No. 402, built in 1893, known as Lord Mayor which is the smallest engine based at the Keighley Worth Valley Railway. This is the engine used in the publicity for the 1970 film The Railway Children which was filmed on the Keighley Worth Valley Railway.
Not only is there a fine selection of carriages the museum is also home to a workshop where you can view the volunteers repairing the vintage carriages. There is also a Magazine Room which is the most magnificent collection of historical railway magazines. You can simply browse the collection or for the enthusiasts most are also for sale if you want to take home a real piece of history.
The museum is based at Ingrow Station on the Keighley & Worth Valley Railway.
Gauge: 4ft 8½in
Type: Museum
Location: Ingrow Station Yard, Worth Valley Railway, Keighley
Postcode: BD21 5AX
Website: vintagecarriagestrust.org